Getting the most from donor databases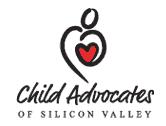 The donor database is a critical tool for fundraising from individual donors. A well implemented database, with the correct training, allows staff to segment donors, manage relationships, streamline communications, and ultimately increase revenue. But a poorly run system can just as easily lose potential leads, make duplicate asks, lose contacts, and end up alienating donors.
Child Advocates (CASA) depends on its many relationships with individual donors who care about its mission to provide mentors and advocates to foster youth. CASA's Executive Director, Vickie Scott Grove, felt that her organization's database, Raiser's Edge, was a potentially powerful tool, but that its potential was not being fully realized.
However, Vickie didn't know what should be done and certainly didn't have the time and expertise to figure that out herself. Finances were also a concern; as is often the case with very expensive software like Raiser's Edge, the standard fees for consulting and training were daunting, especially for an organization that had already spent multiple thousands on the product.

Vickie discovered that CWR had both expertise in Raiser's Edge and charged very affordable rates relative to the market. And CASA qualified for a further discount as a member of the Capacity Collaborative. She engaged us to provide an analysis of CASA's current use of the database, recommendations for next steps, and some needed training for the staff.

CWR has expertise in a number of different databases (see here for another example of our work). We specialize in helping organizations optimize their original investment in these tools, turning potential into actual donations.