Marketing the vision of an environmental nonprofit
A vision statement is critical to the marketing of any nonprofit. Funders and volunteers support an agency because it is pursuing a future reality. Their level of support depends on well the nonprofit can depict that future reality.
Yet, organizations sometimes struggle to convey their vision in clear and compelling terms. Nonprofit leaders immersed in their own worlds can feel that their work is so multi-dimensional and the issues are so complicated that their vision statements become filled with insider terminology and long sentences.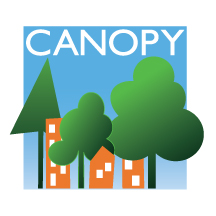 CWR recently completed a marketing project for Canopy, an environmental agency promoting the urban forest in the Bay Area Mid-Peninsula. We spent a great deal of time absorbing the staff's insider perspective, while figuring out how to translate complex principles into an elegant simplicity that is accessible for outsiders.
Before we arrived, the agency's most recent vision statement consisted of seven lengthy bullet points filled with terms such as "climate-adapted" and "outdoor equity."
Our new version of the vision statement - newly adopted by Canopy - is this:
We envision a day when every San Francisco mid-peninsula resident can go outside and walk, play, and in all ways thrive under the shade of a healthy tree.
How do you think we did? Let us know!