Going from good to great in fundraising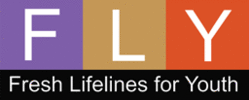 Fresh Lifelines for Youth (FLY) works with youth in the juvenile justice system, mentoring them toward a path free from crime and incarceration. To fund this mission, FLY had over the years implemented many of the classic elements of fundraising, defined by tried and true approaches such as Benevon.

The results have been good - but not great. And the improvement year over year was levelling off in recent years. Executive Director Christa Gannon realized that with FLY expanding to new sites in the region, she needed to elevate her team's performance to a whole new level.

CWR examined the individual fundraising operations from top to bottom. In our projects, we sometimes we find one major area for improvement that will by itself make a big difference. But we also sometimes find - as we did with FLY - that there may not be one major gap to fill, but rather a series of incremental steps that are each minor in isolation but significant when added together.

CWR's practical recommendations included
implementing better donor segmentation
introducing more emotional based appeals on its materials
developing an annual fundraising calendar for the whole organization
recognizing volunteers and donors more systematically
and more...
In addition, to set up FLY for fundraising greatness for tomorrow, we gave it a set of steps to build its online social networking capabilities. And to support FLY's expansion into a new county, we used our network to identify some potential candidates for board recruitment.

Seeking to take an already well performing nonprofit to its next level requires a special dose of foresight on the part of an executive director. The resource constraints on further investment are ever present and more gaping needs can present themselves all over the place. Fixing what is broken can seem much more urgent than improving what is already sufficient.
But we have found that while organizations can consistently go from weak to good by addressing their weaknesses, they only go from good to great by investing in their strengths.

What are your strengths? Are you ready to be great?