Curtis Chang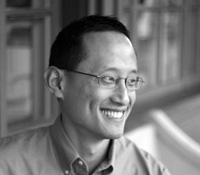 Founding CEO and Lead Consultant
Expertise: Curtis guides our clients in planning, marketing, and fundraising. In addition, he oversees the entire CWR team on our full range of services.
Curtis has won national recognition from the Obama White House for innovative work in the social sector. He is on the faculty of the School of International Service at American University (Washington DC), where he teaches graduate level courses on strategy and planning. He also is a consulting faculty member at Duke Divinity School.
He has shared his expertise with national audiences via via a previous column at the Stanford Social Innovation Review, and served as the designated expert on capacity building for the Skoll World Forum.
Experience: Prior to founding Consulting Within Reach, Curtis served in executive leadership roles in a family foundation, various nonprofits, and startups. He has experience in a multitude of different sectors: as the lead pastor of a church, and working in overseas development in Soweto, South Africa.
Education: Curtis graduated from Harvard University with a B.A. summa cum laude in Government. He has authored or contributed to several books, and is a past winner of a Rockefeller Fellowship.
What Curtis Finds Compelling:
Creativity and innovation in almost any form
Passionate leaders who've sacrificed financial gain
Great stories told well
Bridges that connect resources with needs