Brad Jung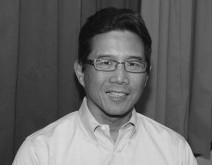 Strategy and Marketing
Expertise: Brad helps clients maximize their programmatic impact and their marketing appeal. He is an expert in empowering organizations to grasp their underlying message and their various audiences, and then to devise the best strategy to make the connection.
Experience: Brad is the head of Kodiak Group, a marketing and sales consulting firm in Silicon Valley. He has served as the CEO of Resonate, a provider of application performance management solutions. He has also held senior management positions at Purisma, Diffusion, Compaq and Borland. Brad's nonprofit experience includes serving as the president of the School-Force Education Foundation of Belmont-Redwood Shores.
Education: Brad has a B.S. degree in Engineering from University of California, Berkeley.
What Brad finds compelling:
Communities of people who are making a difference together
Integrity of relationships between individuals
Technology that is used to radically improve lives