Jason Rieckewald-Schmidt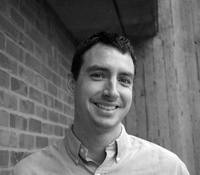 Data Systems
Expertise: Jason designs and implements improvements in the nuts and bolts of data for nonprofits. Jason specializes in leveraging the power of the Salesforce platform to create custom solutions for agencies in both their donor management and client tracking.
Experience: Jason has served as an Associate Director for Fundraising for InterVarsity Christian Fellowship, specializing in moderate income individual donors. In one recent fundraising cycle, he successfully raised over half a million dollars for the organization from this pool. Jason also has managed the donor data management department of City Team, one of the larger nonprofits in the Bay Area. He oversaw a database with over 200,000 donors, 1 million transactions, and $10 million in donations per year. Jason is an expert in a number of donor management software, including Raiser's Edge and Salesforce. His Salesforce expertise includes being a Certified Sales Cloud consultant.
Education: Jason graduated from California Polytechnic State University, San Luis Obispo with a B.S. in Business Administration. He is a certified Salesforce Administrator.
What Jason finds compelling:
Aid efforts for women in crisis
Leadership development, especially of youth
Training others in the effective use of technology