Kelley Stupfel Conway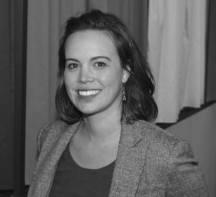 Fundraising and Communications
Expertise: Kelley works with nonprofits to maximize fundraising potential from individuals, corporations, and foundations. She excels at articulating the donor's perspective into effective fundraising materials and outlining strategic fundraising plans for both annual and capital needs. Her high level of expertise includes both designing and implementing plans for her clients and coaching existing development teams.
Experience: Kelley has served as the Vice President of the Northwest Region for Guidance in Giving, a national fundraising consulting firm. Her background also includes in-house roles in the development departments at Bard College, the Pacific Science Center, and more recently as the Director of Development for the Law Foundation of Silicon Valley. Over her career, Kelley has led strategic planning, and designed and executed numerous annual and capital campaigns ranging in amounts from $500K to $10M. She also served on the Board of Directors of the Association of Fundraising Professionals (AFP), Silicon Valley Chapter and has been part of the AFP Silicon Valley Community Engagement Initiative and the Planned Giving Incubator Project.
Education: Kelley graduated from Western Washington University with a BA in English. She also has a post graduate certificate in Fundraising Management from the University of Washington and an MBA from Seattle University. Kelley also holds her CFRE (Certified Fund Raising Executive), a qualification earned by top fundraisers based on experience, accomplishments, and ongoing education.
What Kelley finds compelling:
Missions rooted in community and equity
Fundraising strategies that are an authentic extension of the organization's mission
Collaborative and creative leadership