Jody Chang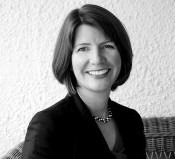 Philanthropic Sector
Expertise: Jody guides foundations on grant making strategy and other creative ways to support their grantees. She specializes in translating organizational priorities into concrete processes.
Experience: Jody is a Lead Partner at the Silicon Valley Social Venture Fund (SV2), a nationally acclaimed philanthropy. She led the foundation's grant making in the education field, including SV2's engagement with a collaborative of other funders around the Big Lift Initiative. Jody also serves as a managing director of the The Campbell Foundation, where she built the process of soliciting and reviewing applications from a national pool of applicants. She is the founder and former president of the Hammer Montessori Foundation, a foundation that supports an innovative public school in San Jose. She has served in leadership positions or volunteered at numerous nonprofits.
Education: Jody graduated from Harvard University with a B.A. in History and Literature.
What Jody Finds Compelling:
Mission-driven philanthropy
Well run processes that serve people
Efforts that build a sense of community and partnership
Causes that empower women and children for lives of dignity and fulfillment