Cory Ervin-Stewart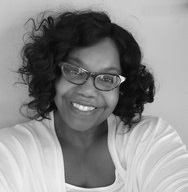 Diversity, Equity, Inclusion and Executive Coaching
Expertise: Cory specializes in coaching and leading individuals and teams in cultivating and stewarding equitable, inclusive and mindful systems and practices.
Experience: Cory has over a decade of non-profit leadership experience supporting a myriad of domestic and international causes in the sectors of education, health, environment, justice and youth and family. In her roles she has helped to facilitate equity-based training for staff and stakeholders, to design fund development and operational succession plans, and to support retention and recruitment efforts.
Education: Cory completed MA programs from Penn State University and the BS program from Weber State University where she studied communication theory, psychology, and racial and gender justice. In addition, she has completed certification programs in fundraising practices, racial justice and implicit bias, effective team building, and project management from Yale University, University of Pennsylvania and Cornell University.
What Cory finds compelling:
Elevating the voices and positions of marginalized leaders
Encouraging and championing for authenticity, courage, active listening and radical system change in workspaces
Proudly being unapologetic and creating safe spaces for others to join her in the pursuit of justice